Two-dimensional paintings in ghostly three-dimensional spaces
Modern Masters Arts Boston is pleased to present a new series of radical works by Victoria Yin and Zoe Yin
July 30, 2017 – December 30, 2017
Modern Masters Arts Boston is pleased to present a new series of radical works by Victoria Yin and Zoe Yin. Working with advanced laser technology, the Yin sisters dismount and re-render two-dimensional paintings in ghostly three-dimensional spaces, reinvestigating how we perceive spatial relationships, while simultaneously exploring the meanings of 'machine-made', mass-production, and industrial art.
Featuring delicate forms that seem suspended, frozen, or drifting in transparent illusory worlds, the pieces evoke an ethereal, yet chilling sense of fragility and vulnerability. These worlds seem close enough to touch and walk into, but are untouchable, confined within their own 'bubbles' like parallel universes. The viewer is at the same time, confined to the outside, unable to escape the role as an outsider looking in and is hence overcome with both loneliness and awe at the multitude of worlds of which we are only part of one.
Caught in the Cosmic Web
Modern Masters Arts Boston will hold "Caught in the Cosmic Web", an exhibition of the works by child prodigy artist Zoe L. Yin between May 15 to December 15, 2017.
Caught in Cosmic Web - Mortal Love, Zoe Yin, Jan. 2013 age 11, acrylic on canvas 30 x 40
Caught in Cosmic Web -Mortal 1, Zoe yin, 2013, age 11, acrylic on canvas, 30 x 40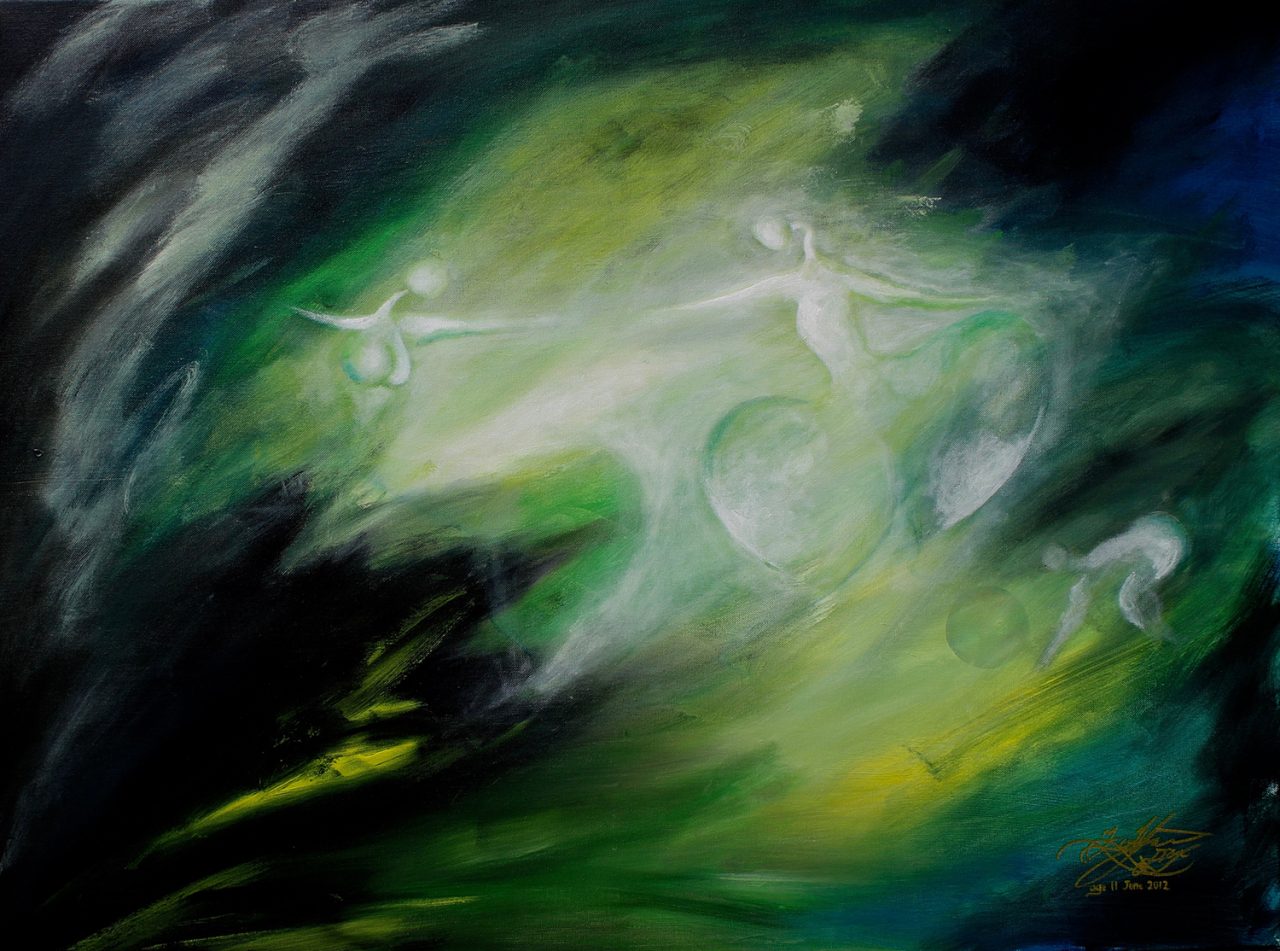 Memory-Illusion, Zoe Yin, June 2012 age 11, acrylic on canvas 30 x 40
Blessed or Cursed? Child Prodigies Reveal All
Nov. 17, 2014
At What Age Will Your Creativity Peak?
Oct. 28, 2012
Get Up, Close and Personal with Genius
Oct. 26, 2011
Prodigy Siblings Hold Exhibition in Beijing
October 18, 2011
Strokes of Genius
Spring 2010
ART BUSINESS NEWS
Art "Way Beyond Her Year"
July/August 2010
Yin Sister Artists' Reception
Nov. 12, 2010
Child Prodigies Bring Artistic Talents to Northeast Ohio
Dec. 31, 2010
Browsing the Arts for Nov.12-18,2010
Child Prodigies Bring Artistic Talents to Beck Center
Howward's Countdown: Top Things to do this week
Child Prodigies
Aug 15, 2010